Through our incubator and advanced entrepreneurship program, we help you to turn your innovative ideas into a start-up and raise money for your small size start-up to expand into a middle size and internationally recognizable company.
we empower you in your entrepreneurship journey by facilitating you with start-up cultural and business strategy mindset, as well as marketing and legal aids. Together, we will grow your company and contribute to the national economy.
We empower entrepreneurs across the world to achieve their professional goals in shaping and growing their start-up and attractive investments, through our advanced entrepreneurship learning program.
Highlights
Our platform cultivates a flexible relationship between entrepreneurs and venture capitals. We expose entrepreneurs to world-class VCs to for seed/early stage investments.

Toronto Metropolitan University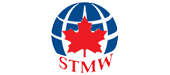 Stmw, Startup Visa & Business immigration

Richmond Hill Board of Trade

Talent 2 Talent Conference

Actionspot Startup Studio


Canadian Society for Entrepreneurship and Innovation

Investment highlights
Our world-class VCs have far-reaching experience supporting international start-ups at all stages. We work with our investors to walk you through your start-up journey from idea to Series A.
Since 2015, NAV has been a key player in building and re-shaping the entrepreneurial scene in 6 Countries, offering young innovators with unique business ideas the opportunity to turn their vision into market-leading ventures.
NAV Academy
Learn about venture finance through lectures, interviews with leading venture capitalists, and interactive assessments.
Learn about economics of US, Canada, and UAE venture capital, and how to develop financial models and provisions that affect investors and founder valuation and cash flow.
Receive a certificate of completion from NAV Capital and Global Ignite Innovation Hub.
Our Office
#2200 – 4950 Yong Street
North York, Canada